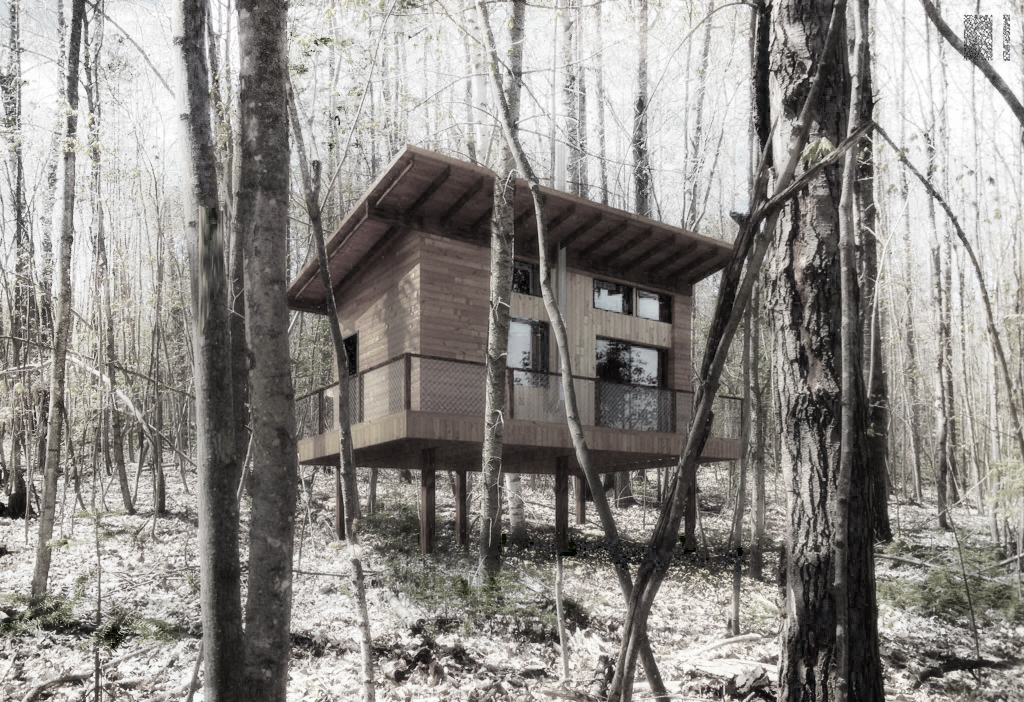 Tiny House Big Woods
After purchasing 10 Acres of land in Northern MI, the owners decided they would build a tiny house "in-tune" with the land and make it their permanent home . The site was cleared carefully in order to preserve the trees allowing for the home to sit within the trees, not along side them. Nature then provides us with shade in the summer for little to no cooling needed along with beautiful views within.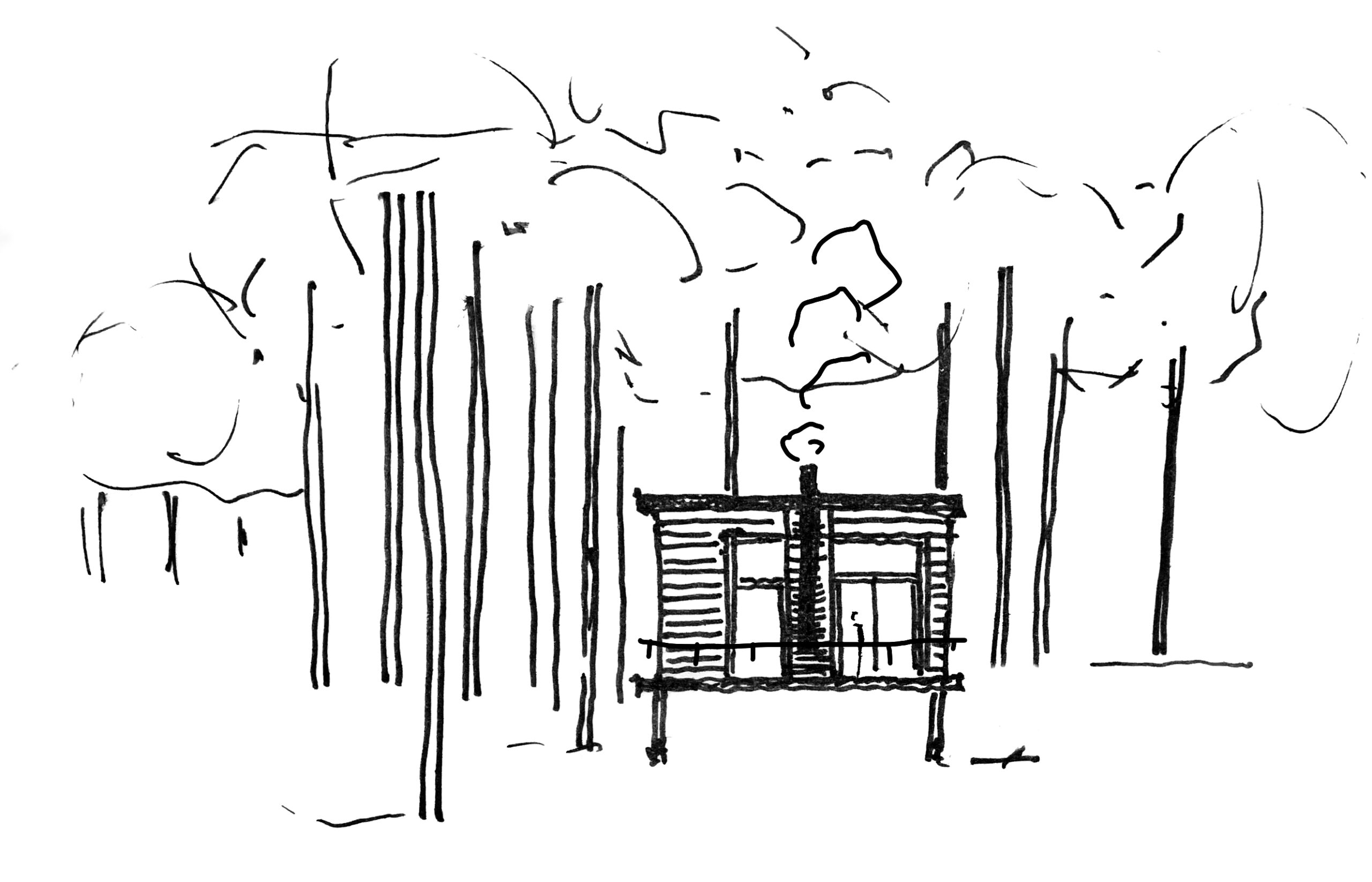 The original design was a tiny house around 200SF. As the project progressed, so did the design. The final home is 830SF and was built entirely by the owner. Our goals as the Architectural Designer was to open up not only the interior of the home but also to provide opportunity to sit among the trees. Therefore, we lifted the house high and provided a large 3 sided deck around the home. Large windows looking South brings in light and gives views to the 10 acre woods. A large overhang provides shade from the summer sun but allows direct sunlight in to warm the home during winter months.